Add floral wow factor to your home
with our six simple styling tips
Who doesn't love flowers, they are absolutely beautiful aren't they! Whether its receiving them or gifting them, they just brighten up your mood and can make you smile. Flowers don't just have to be a gift given, this month why don't you gift your home with a beautiful arrangement of flowers that will inject a sense of love into your favourite room or space. I have put together my six favourite styling tips when designing or choosing flowers for the home and am going to share with you, my top favourite vase picks that are trending this season which are under £50.
Brake the mould and move your arrangements around.
I typically find that people have there go to areas in the home that flowers normally gravitate to. These can be the middle of the dining table or the mantel piece but I want to show you that adding flowers to practically anywhere around the home, can automatically make a room feel more welcoming and inviting, it lifts the space and enhances the mood. It's no secret to anyone that I love flowers but I'm a big lover of a good plant too, especially in kitchens and bathroom. They are a great and inexpensive way to automatically freshen up a space and with a burst of colour inject energy and life back into a room without braking the bank. The soft organic shapes immediately soften harder lines within the space.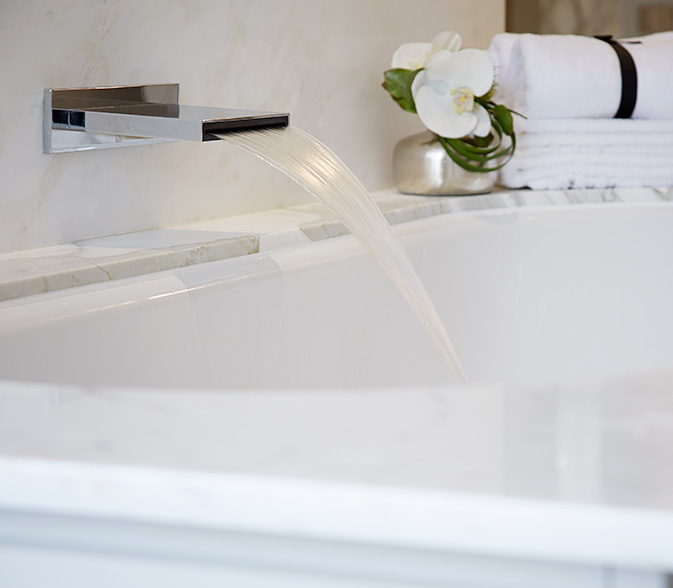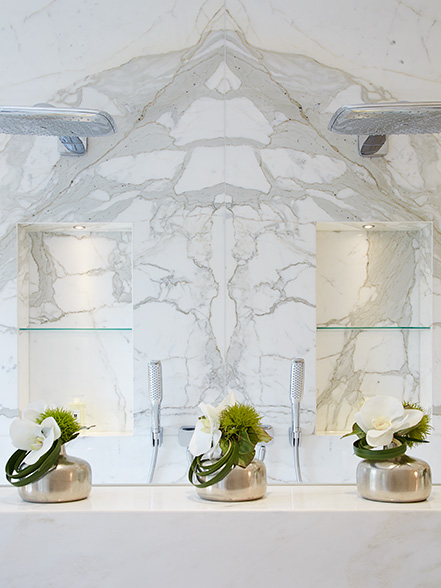 Mix it up with fresh and faux
The beauty about flowers and plants is that they come in all shapes and sizes, the colour varieties are endless, they not only look magnificent but they give off a wonderful fragrant scent too. They are the perfect way to enhance your existing décor or completely freshen up a tired corner or space within your home. Did you know that some flowering plants can actually filter and clean the air of a room too! A great reason why we need to really bring the outside in! Now I'm a big lover of real plants but my proven track record in keeping them alive however is a completely different storey and if your somewhat like me then you can go down the faux foliage route. Whilst it may be a little bit of an investment, trust me going down the faux route, your new green or colourful friend will last you years, always look fresh and give you instant wow factor in your home, they also look incredibly realistic!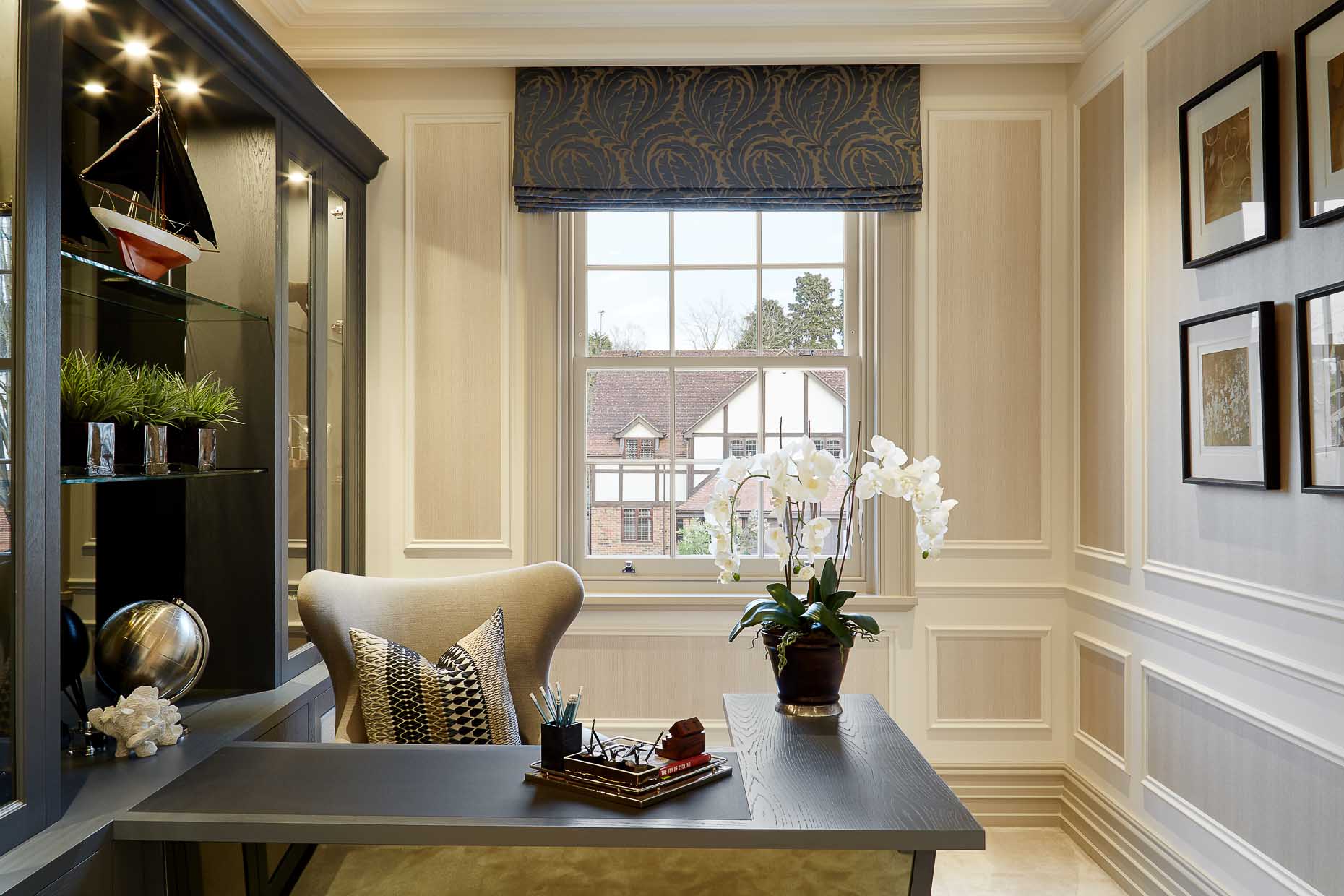 Give your creation a little thought
I would always suggest to think about where you want your new creation to go. When it comes to placement within the home why don't you make your new display the centrepiece of a particular type of furniture, coffee tables, kitchen islands, dressing tables and shelving are our favourite places. Beautiful large displays really can add a wow factor to any space and create immediate impact. If larger centrepieces may not be your thing, you can use your florals to style areas within your home that need an added finishing touch, potted succulents and even faux grasses are great editions as bookends. A circular vase with a tight bunch of peonies or hydrangeas, styled on top of a little stack of books with a candle is the ideal collection for any coffee table. We also always find that playing around with clusters of complimenting accessories or varying heights of picture frames can add an interesting effect to your overall look. Whatever way you decide to showcase your arrangement have fun and be creative.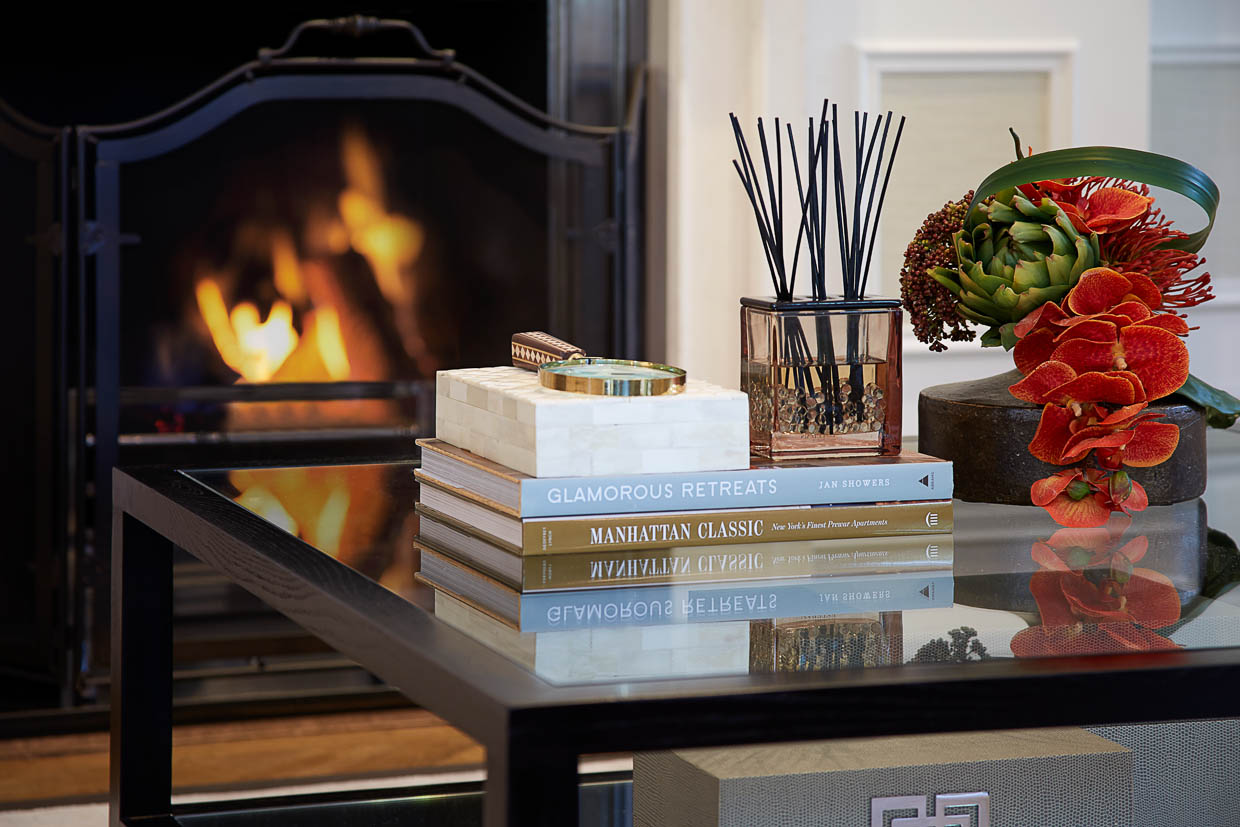 Don't Over load
I would however suggest not to overload an area or room though with several floral displays either, the old age saying of less is more still rings true even today. Too many conflicting sensations is an interior designer's worse nightmare! I would suggest to always cap varying displays at two or three maximum in rooms, so for instance in the living room I would always have a subtle opulent arrangement on a key focal point, mine is the coffee table and then one on a side table or bookcase. If you want to use more than one arrangement and you're working on a collection, these work better in bigger open spaces such as entrance tables, at the bottom of staircases, along bathroom ledges or large dining tables. Always ask the advice of your nearest florist if you're unsure and you can bring a photo of the area your thinking about dressing and some of your favourite vases along too.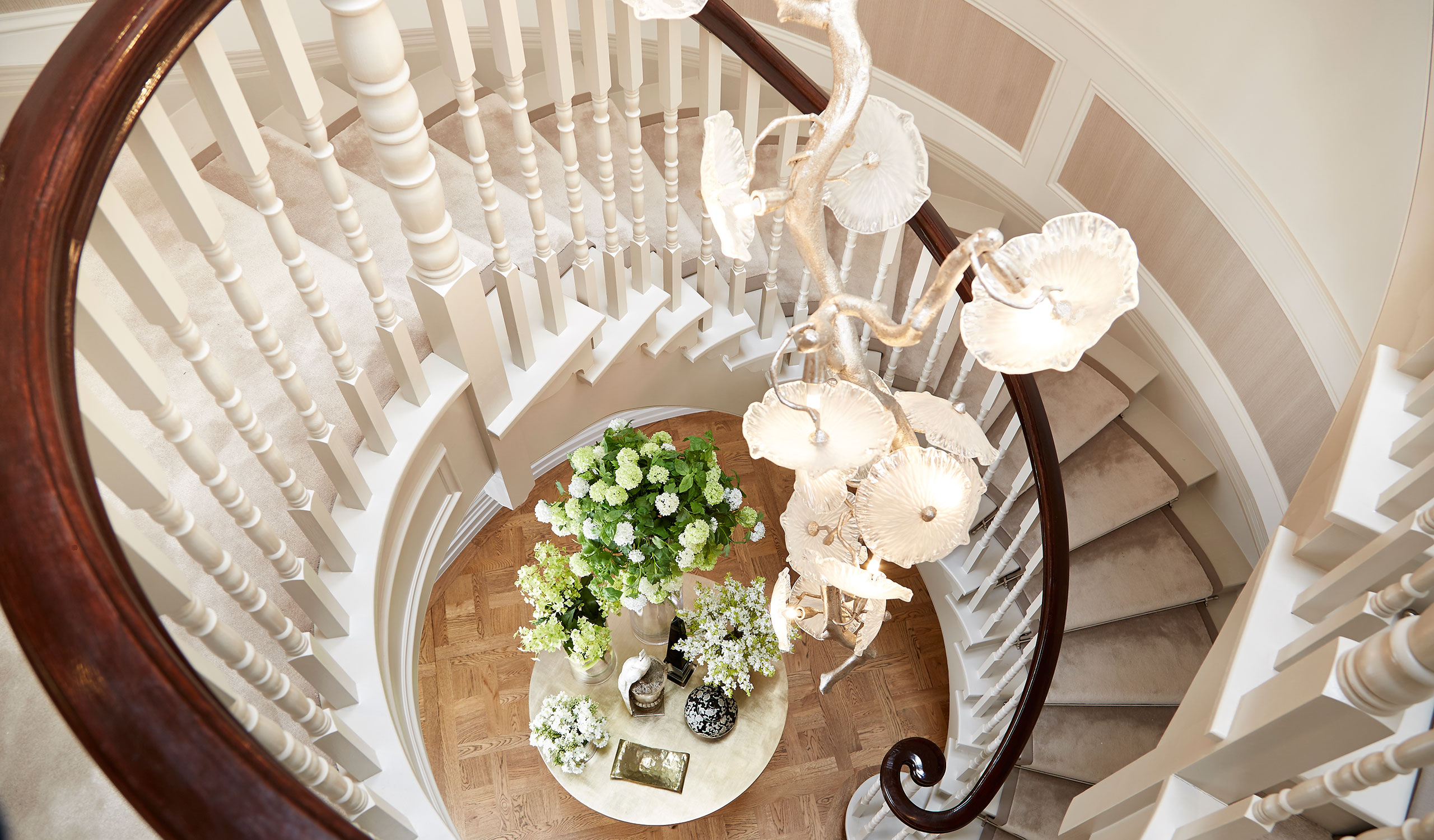 Plan your colours
What colours do I go for? I hear you say. Whilst there are lots of options out there If you're really stuck, always stay classic to a fresh arrangement of whites and greens, even though they may not be colourful they really add an elegant and chic feel to a room. You may want to stick with seasonal flowers or if you want to go that extra mile chose a particular colour within your décor scheme and use the palette range within that colour to add a real sense of depth and texture. Don't be afraid to be adventurous either! I always love to mix things up from time to time, some weeks I love having playful bouquets of varying heights and others I go for structured roses. It really does come down to personal opinion and there is no right or wrong way.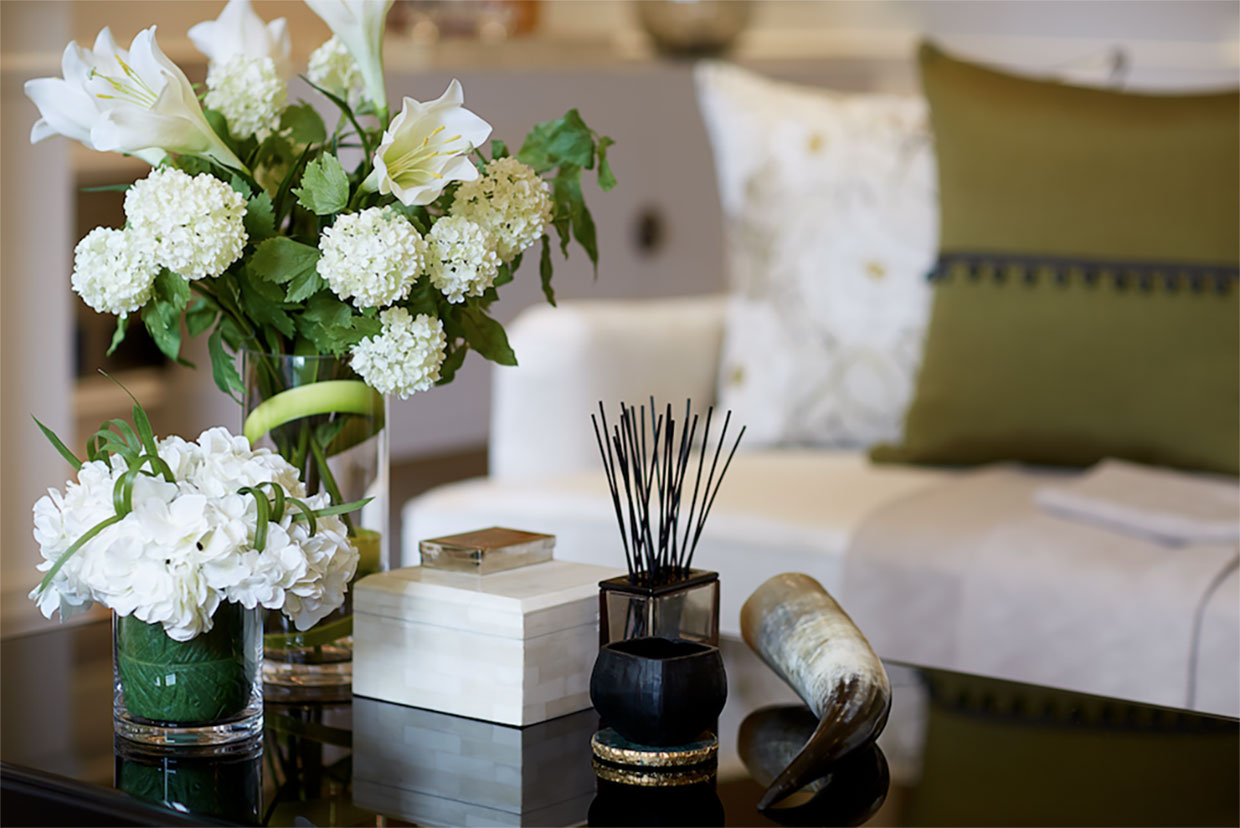 Choose a vase to compliment your masterpiece
The final thought is what do you plan to show case your arrangement or plant in? Do you have a show stopper vase, a delicate collection of colour glass test tube chandeliers, you could be using your favourite rustic pot or you may want to buy a nice new edition to your ever growing collection? Either way give your arrangement a little thought, choose where your masterpiece will sit within your home and sit back to admire your work! It simply is amazing what a bouquet of flowers or a new plant can do for your home and well-being, all it takes is a vase, a chosen bunch of flowers or a plant and a little bit of water! Below I have shared a few favourite finds just encase you fancy treating your home this month! Happy Shopping!