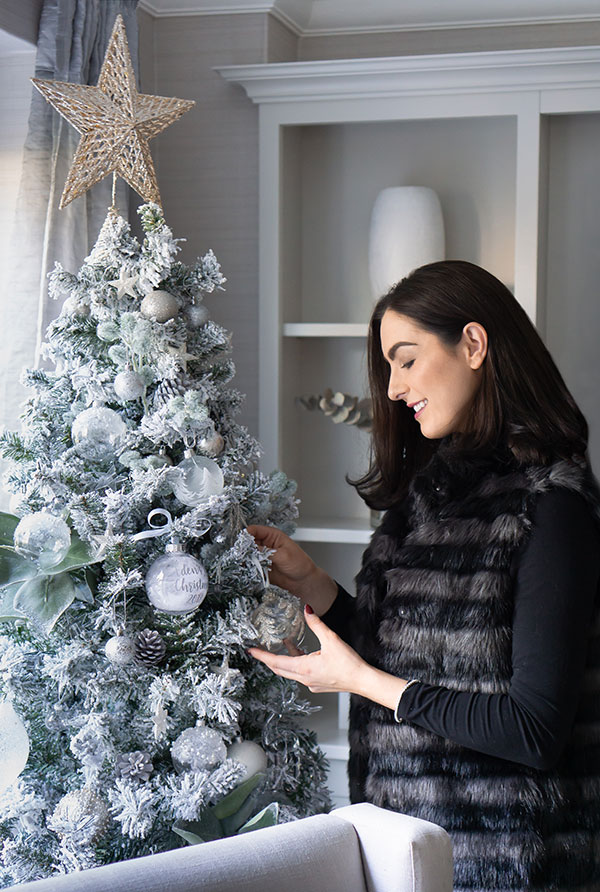 Christmas is one of my favourite times of the year, family gatherings around decadent Christmas trees and roaring fires, homes filled with festive treasures and not to forgot to mention, the show stopper in our eyes is the Christmas dining table.  To ensure Christmas is as stress free as possible, we want to share a few of our little festive interior styling tips to give you a helping hand. This year we have decided to hit the high street, as well as a few of our favourite luxury online retailers and pull together a beautiful colour scheme which will stand elegantly in any home.
Tip 1
Be consistent: each year we like to stick to a colour scheme that runs throughout the various rooms within the house.
Whether you're a traditionalist with festive reds or you like to follow this year's key trends with glacial silvers and whites, find a colour theme that works with your home interiors and experiment with various shades and textures of colour within it. This year we have embraced and invited the outdoors inside, subtle accents of sage and eucalyptus greens have been paired with an adornment of white and silver glass and metal that now glisten throughout our home. Whatever colour scheme you decide, we would advise to keep your base palette neutral and then build up accent colours by adding as much or as little as you go along.  
Tip 2
Ensure your tree fits and equally sits right within its space and don't rush the process its not a 5 minute job!
One of our key features in our home every year is our beautiful artificial snow tipped Christmas tree, it sits within our main lounge and blends perfectly with our interiors and doesn't't over power any furniture around it. If you're a lover of Christmas like myself and are eager to get the decorations up early, then having an artificial tree brings many benefits. Sadly I like our home warm and have killed every real tree we've had!
The illumination of the tree is equally important, white or colourful, various shapes and patterns the decisions are endless, but we love to keep it simplistic and elegant and use warm clear lights every year. These gorgeous star shaped warm lights by lights4fun create a lovely backdrop to start styling your Christmas tree with. Each year you can add to your Christmas decoration collection but we would always suggest with investing in a good bauble set and then building up an ornate selection of decadent decorations to style your tree with. We love timeless classic decorations that wont date to quickly either. We adore these delicate clear baubles with beaded leaf designs from A by Amara.  No tree would be complete without a beautiful Christmas tree topper, whether its an angel or star this comes down to personal preference but we have styled our tree this year with the gold glitter star tree topper from A by Amara with sits perfectly against the rest of the interior finishes within the room too.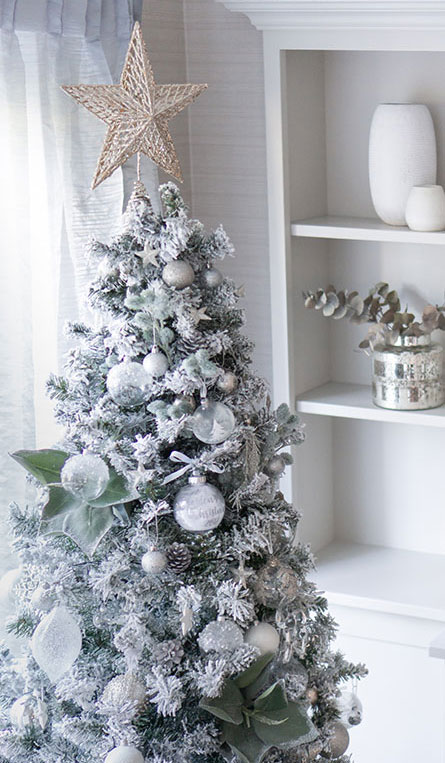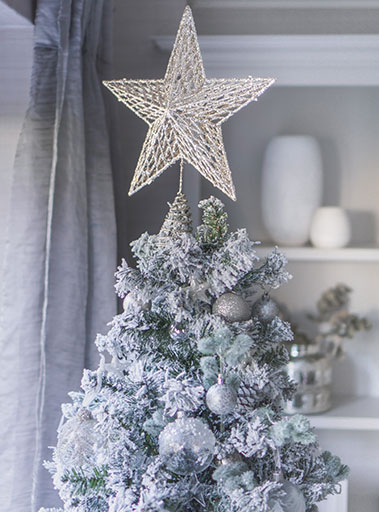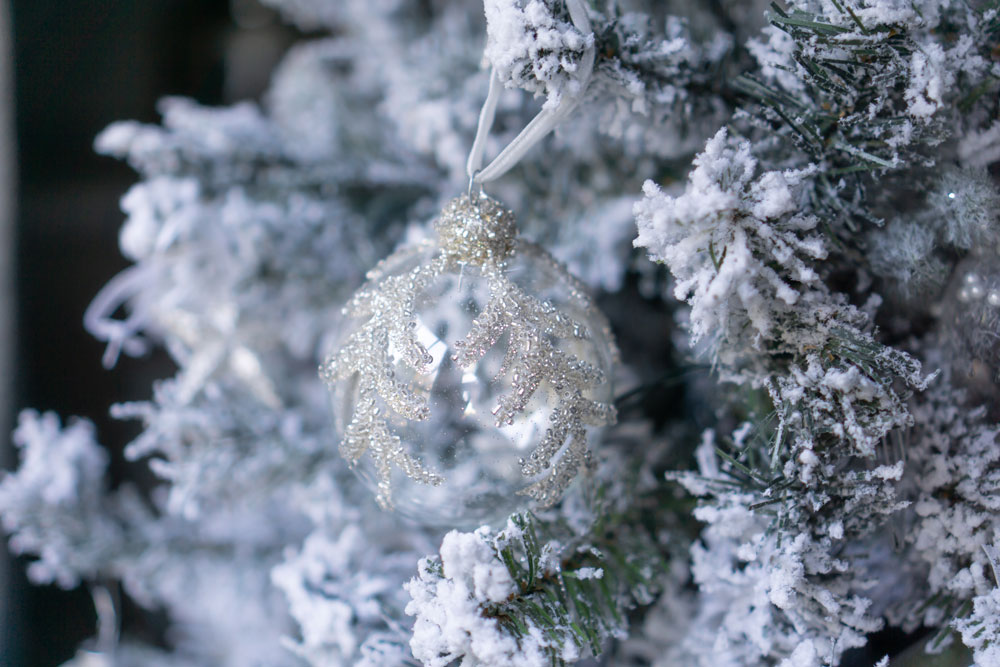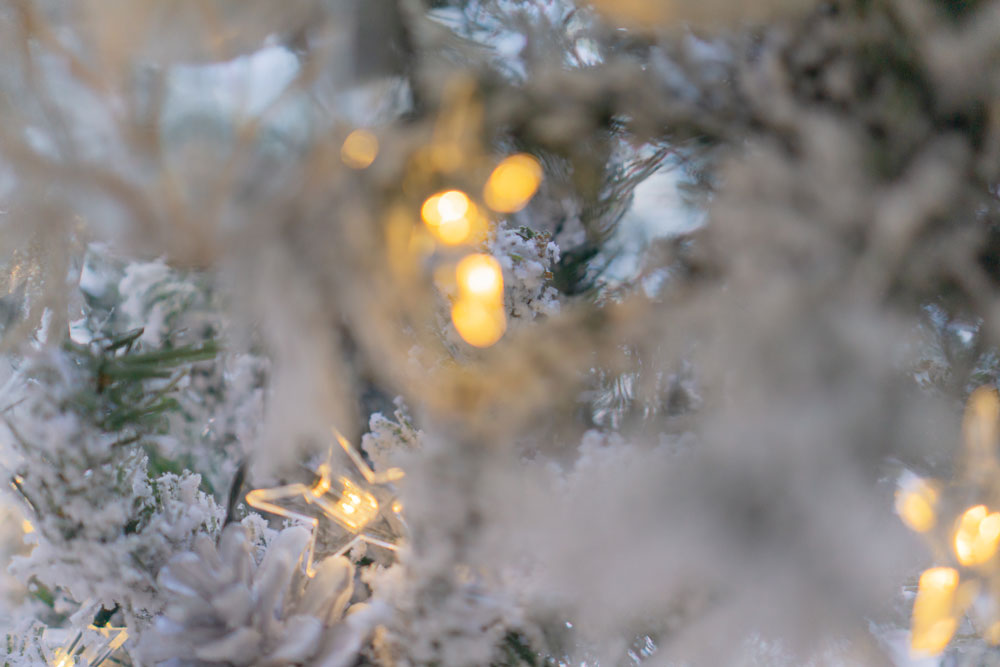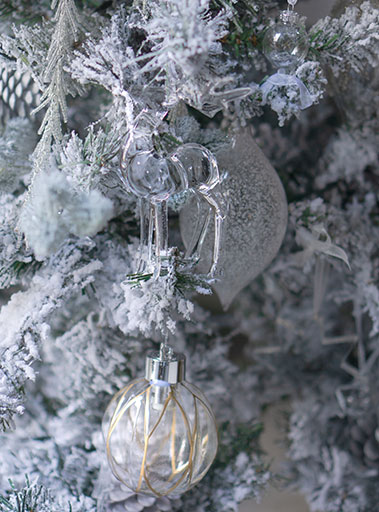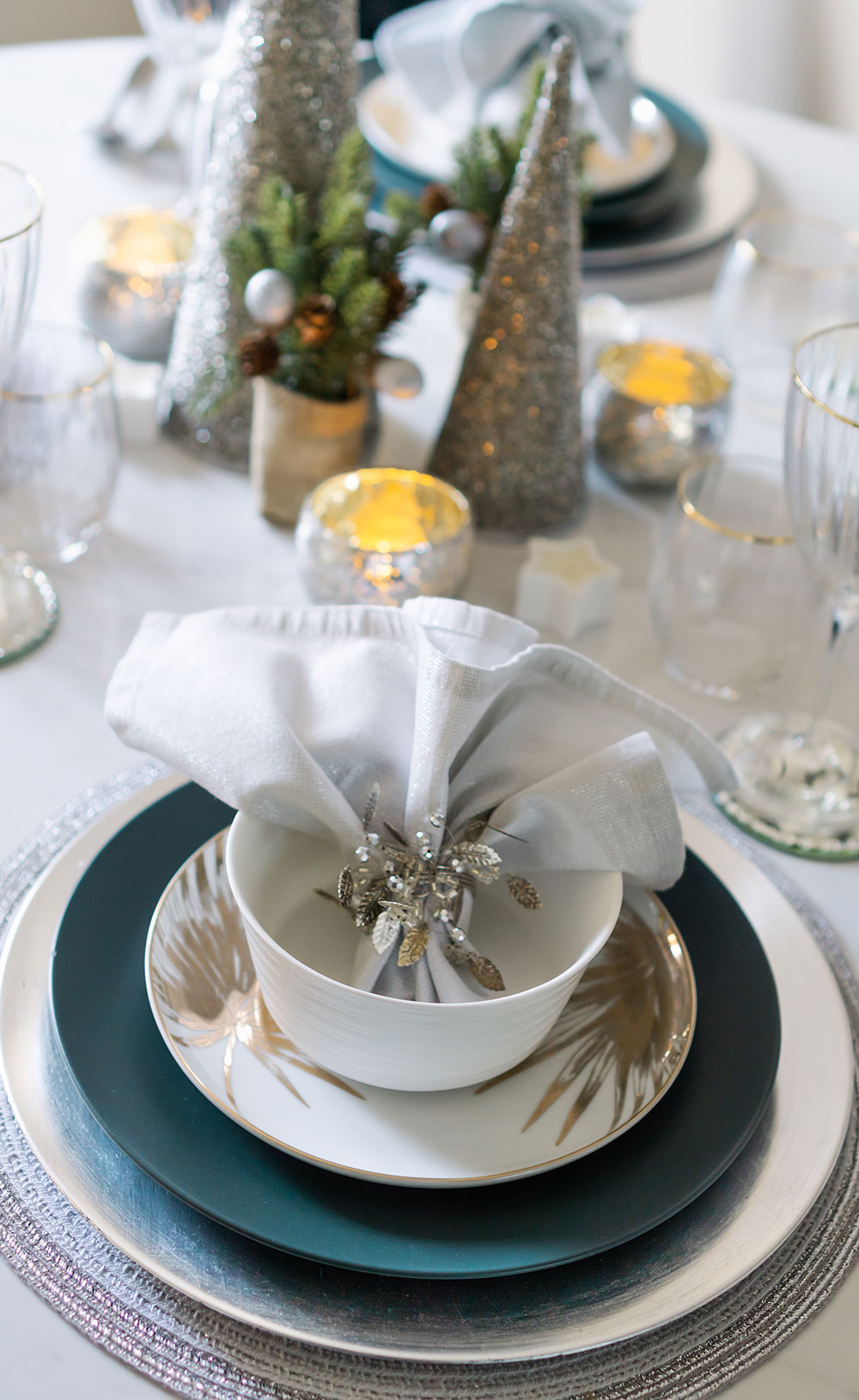 Tip 3
You can mix classic and contemporary styles and have fun!
Who doesn't love to entertain in style, I love magnificent dining designs, creating and styling luxurious dinner parties throughout the year is always a key favourite of mine, but when it comes to Christmas we feel we can elevate the tablescape and pull out all the stops.
I love to mix and match various textures and patterns with place mats and Tu chargers as well as dinnerware and glassware but if your feeling too nervous then you can always go for a more subtle approach and stick to one individual print or pattern. I love this beautiful golden palm design by Biba from House of Fraser which adds a touch of sophistication and glamour, its sits perfectly layered between this bone white china bowl and petrol green porcelain dinner plate by H&M Home.  To add an extra pinch of sparkle and finish off your individual place setting we suggest using a simplistic linen and pair it with a striking napkin ring. Now, no table would be complete without an impressive seasonal centrepiece, this year instead of a traditional bouquet and ornate vase we have gone with beautiful statement decorations and tea light holders. This glitter and glass beaded, silver glitter tree ornament from A by Amara sits beautifully and comes in a multiple of heights and is styled against this delicate antique frill top mercury tea light holder by The White Company.